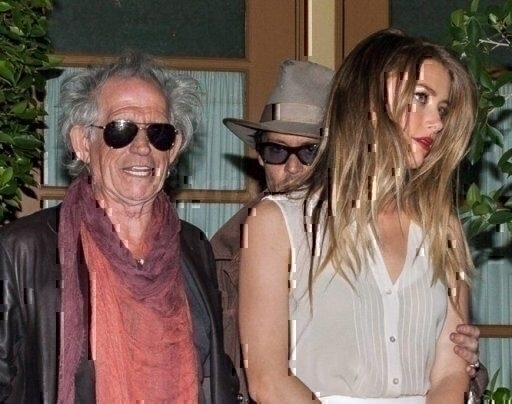 Johnny Depp and Amber Heard Enjoy Dinner With The "Stones"
Johnny Depp and Amber Heard have dinner with Keith Richards and Ron Wood of the Rolling Stones and other guests at the restaurant Ago in West Hollywood.
It was recently reported that Depp has told Heard that she is his soul mate. It's also been reported that he proposed to her on her 27th birthday, April 22.
Depp and Heard met while filming "The Rum Diaries" and have dated on and off since then. Keith Richards played the role of Captain Teague, Jack Sparrow's (Depp) father, in the Pirates of the Caribbean movies.