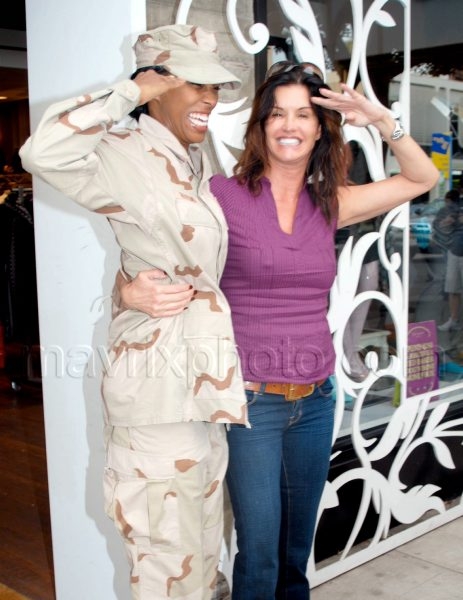 Janice Dickinson's Tearful Moment with a Soldier
Janice Dickinson shared an emotional moment with a soldier yesterday for Veteran's Day. Sgt. Alicia Watkins of the 61st Communications Squadron recently returned from deployment and was eager to meet Dickinson when she encountered her in a West Hollywood store. The two came outside and posed for photos, saluting with one another, before shedding some tears together.
I always knew Janice was a big softie at heart! And good for her for showing support for our armed forces! This is just one of the many reasons Janice will always be THE #1 supermodel of my heart. LOVE HER!