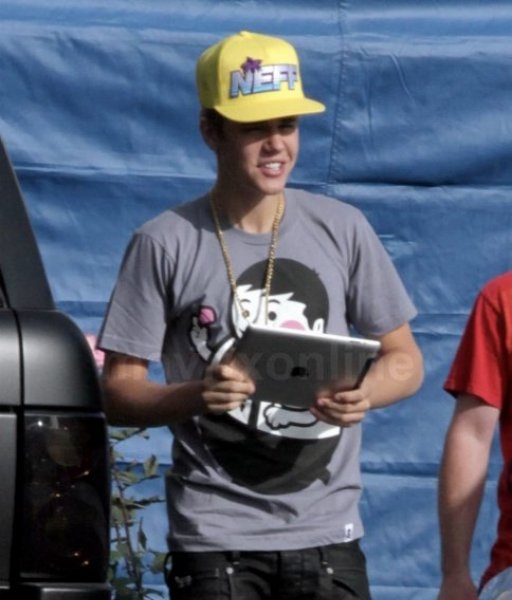 Justin Bieber Plays With His iPad On The Los Angeles Set Of 'Boyfriend' Music Video
Teen dream and boyfriend to Selena Gomez, Justin Bieber, was captured by photographers while filming the music video for his new single "Boyfriend" downtown Los Angeles.
Since Selena was nowhere to be scene, Bieber's best accessory was his Apple iPad, which he toted around with him while trying to look incognito.
Justin wore a grey t shirt, yellow hat and pink high-top sneakers while walking towards an approaching matte black custom Range Rover.
But that wasn't all the fancy gear on the set of the music video, Justin also had two custom motorcycles, one with the image of late pop icon, Michael Jackson.