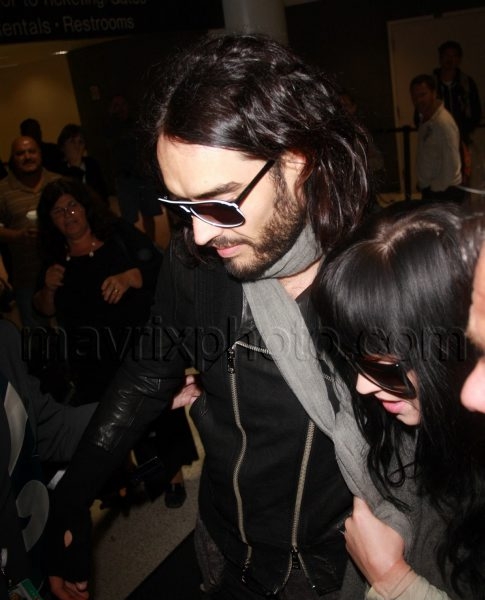 Russell Brand and Katy Perry are Stateside
After reports of  the couple becoming engaged, Russell Brand and Katy Perry arrived at LAX yesterday after a long flight from London. According to reports, Brand proposed to Perry on New Year's Day during a vacation together in India. Katy, 25, and Russell, 34, met at the MTV Video Music Awards in September, and rumor has it that the two will be married in the next six months.
Not only was Katy wearing a sparkler on her ring finger there are also rumors of a baby bump headed this way!