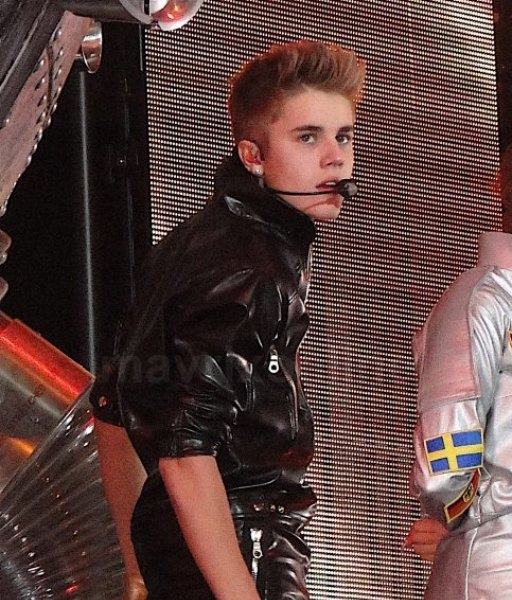 Justin Bieber Rocks Believe Tour At Staples Center
Justin Bieber descends on stage at the Staples Center in Los Angeles strapped on to huge angelic like wings to the sound of screaming fans anxiously waiting to experience his 'Believe' Tour.
Performing to a sold out show, the 18 year old entertainer cranked out hit after hit and was even joined by a surprised guest. While performing 'Never Say Never,' Jaden Smith joined Justin on stage trading lyrics and greeting fans as they walked the stage from one end to the other. Not missing a beat, the great friends appeared to be excited to work together again.
Bieber delivered a high impact show that had people dancing, admiring and singing along with the teen sensation.
Opening for Bieber was fellow Canadian mate Carly Rae Jepsen and Australian sensation Cody Simpson.
The 'Believe' Tour is slated for stops all across the globe right through May of 2013.