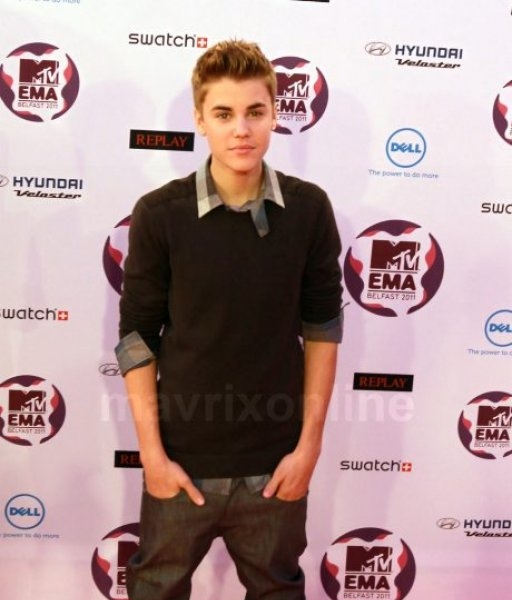 Justin Bieber, Selena Gomez & Katy Perry Pose At The 2011 MTV European Music Awards In Belfast
The music industry's heavy hitters came out in droves for the 2011 MTV European Music Awards held at the Odyssey Theater In Belfast, Ireland including Justin Bieber, Katy Perry & Selena Gomez.
Justin rocked jeans with a black and white plaid shirt covered with a pullover sweater while his love interest and total cutie Selena Gomez utilized the side ponytail to offset her short cream lace party dress and cream heels.
Additionally, Katy Perry put everyone to shame with pink hair, a matching pink leather jacket, one sleeved tube dress and platform saddle shoes taking the whole fifties vibe to a total new level of awesome.
Also in attendance was Lady Gaga Jessie J, Bruno Mars, Red Foo & Sky Blu of LMFAO, Coldplay and Jared Leto and his band 30 Seconds To Mars amongst other talent.
Who sported your favorite EMA look? Check out the photos and let us know in the comments!