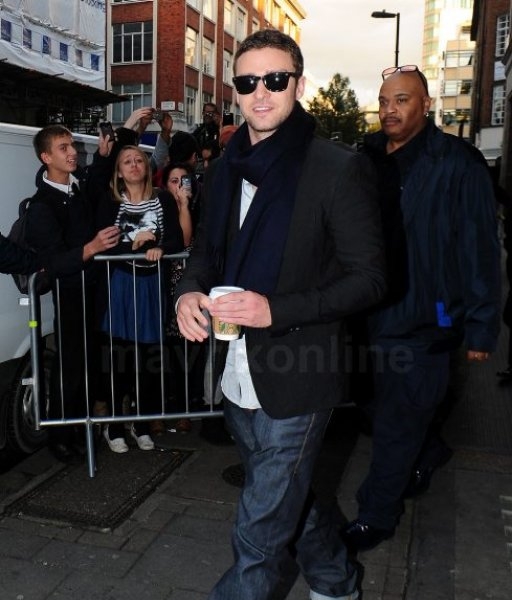 Justin Timberlake Enjoys Some London Downtime While Promoting In Time
There's no disputing it, Justin Timberlake is one of the hardest working men in the entertainment industry balancing duties as an actor, musician and producer.
Now, while going around the globe Timberlake continues to prove his worth by promoting his new film In Time in London.
Timberlake kept things simple while traveling around the city wearing loose jeans, a blue dress shirt, a black coat and scarf and wayfarers.
Yesterday, Timberlake and co-star Amanda Seyfried attended the London premiere of In Time. We can't wait to see where they end up next!