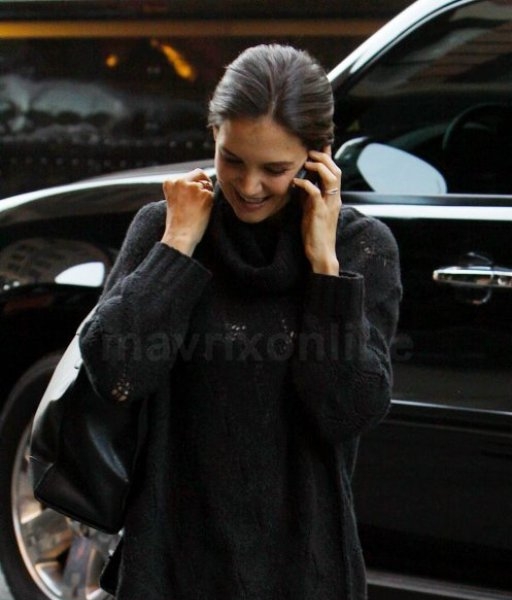 Katie Holmes & Suri Cruise Enjoy The Time Out And About In New York City
Actress Katie Holmes and her daughter 5-year-old Suri Cruise took New York City by storm, showing off their similar classic sense of style and charm during an outing.
Katie has been hitting the promotional circuit to support her new comedy Jack & Jill featuring Adam Sandler and Al Pacino. However, her motherly side is always in check because Suri is never far from her mother.
While running errands, Katie wore a black cowel neck sweater over black leggings with her hair pulled back into a soft ponytail capturing the simple chic look of New York.
However, Suri remains her own person pairing a floor length dress with what appears to be a sort of Pucci print with a furry pink overcoat expressing her love of feminine dresses and bright colors.
It seems like Suri's one well adjusted little girl, so kudos to Tom & Katie.