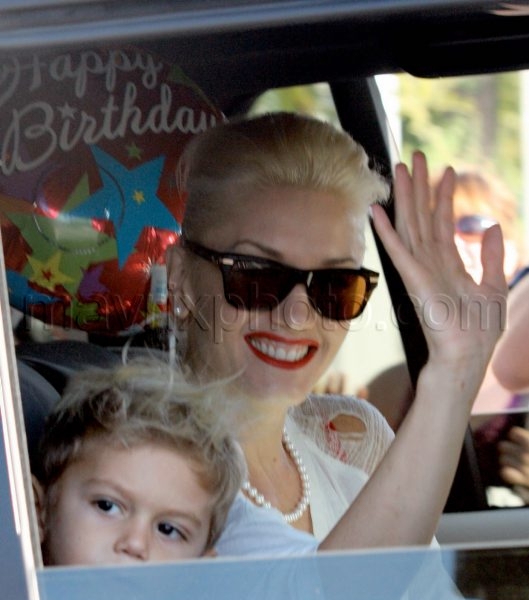 There's No Way Gwen Stefani is 40
The Mirage wasn't the only one celebrating a monumental birthday — Gwen Stefani gathered her family at Cecconi's in Los Angeles and had a low-key birthday meal. Cecconi's must be the hip new place to go, because lately a lot of famous people have been eating there. Maybe it's the new Ivy?
Anyway, apparently Gwen is 40-years-old. If she's 40, I'm a pink and purple striped unicorn. There's just no way. Either she's really 30 and is telling everyone she's 40 to impress them by how good she looks, or she's got some kind of crazy beauty secret that middle aged housewives everywhere would give their left arm for. If so, she needs to take that secret to QVC and make some cash money out of it, because it could make her a billionaire.