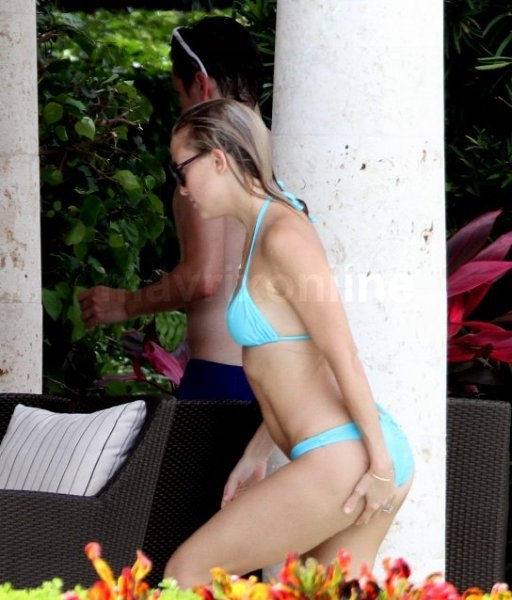 Exclusive!! Kate Hudson and Matt Bellamy Romantic Miami Pool Dip
Kate Hudson and Matthew Bellamy were seen enjoying a romantic break away from the children and duties as they soaked up the Miami sun earlier today.
Hudson showed off her amazing body in a blue bikini while Bellamy wore a pair of dark blue shorts which he cheekily pulled down to moon his fiancé during a dip in the pool.
Hudson, despite having two children, flaunted an enviable figure. The loving couple were seen laughing and joking and kissing during the brief visit to the "Sunshine State" before heading off to London where Bellamy and his band 'Muse' will perform at the 2012 London Olympic Games closing ceremony.