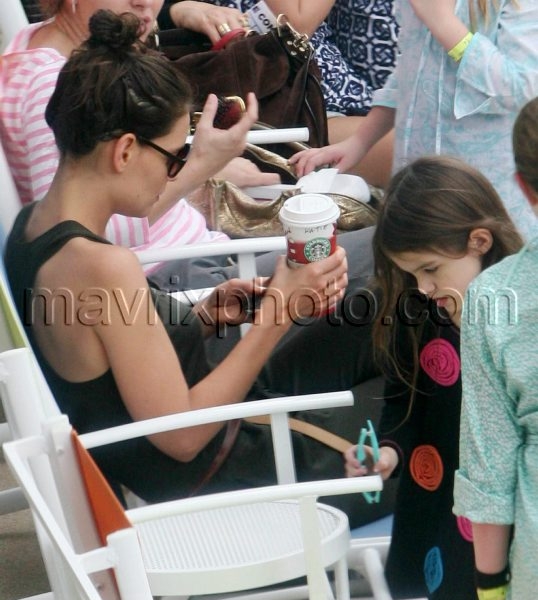 Katie Holmes Break on Set with Suri
Enjoying some downtime with daughter Suri, Katie Holmes strolls along the boardwalk of Allure of the Seas during a break from shooting of her new film "Jack and Jill" co-starring Adam Sandler.
Katie did some texting while lounging with her coffee as Suri played about with some other children and later got mom to put up her long hair.
Scenes for "Jack and Jill" are being filmed aboard Royal Caribbean's new ship Allure of the Seas at port in Fort Lauderdale. The ship is now the world's largest cruise ship providing a spectacular setting for seafaring vacationers.