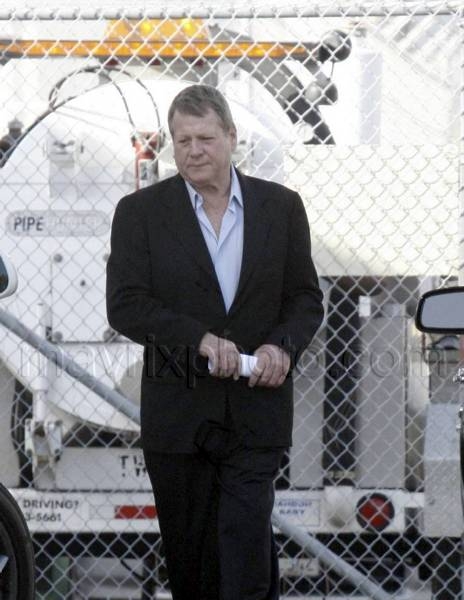 The O'Neal Family Has Problems
Yesterday, Redmond and Ryan O'Neal (who is 67, by the way) had arraignment hearing at the Los Angeles Superior Court Malibu Courthouse after their arrests for drug possession. It's reported that Ryan pleaded guilty to possession of a controlled substance and received deferred entry of judgement, an 18-month program. The judge will check up on him on July 10th.
23-year-old Redmond, on the other hand, has been continued to February 20. On September 17th of last year, police searched their home and arrested the father and son for drug possession. The search was conducted under the terms of Redmond's probation from a previous drug case. It is reported that he was also charged with illegal possession of pepper spray.
This is one family that definitely needs to get its act together. Contrary to what you may have heard, becoming a father/son drug team is never a good way to bond. They should try bowling or something.
Also, am I the only one who thinks it's weird that Redmond (reportedly) got charged will having illegal pepper spray? I thought that stuff was totally legal! The police better never come and raid my house, because I have dozens of bottles of the stuff. I have a crazy catlady aunt who makes me promise to carry it at all times. She sends me care packages filled with nothing but packing peanuts and pepper spray (and the occasional roll of quarters for laundry, even though I have my own washer and dryer).