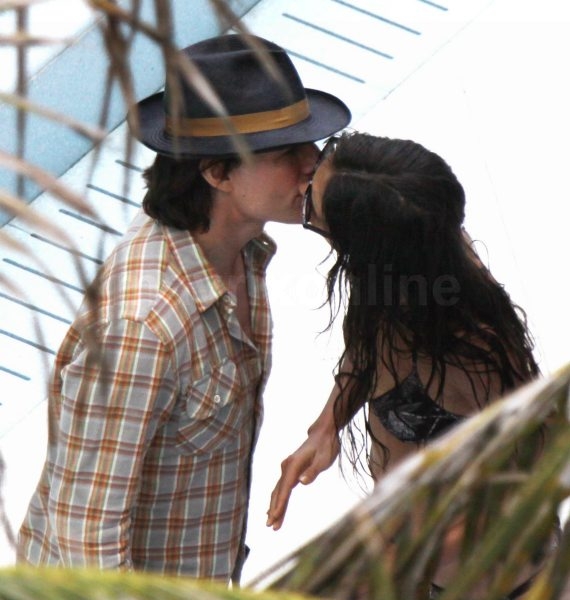 Katie, Tom And Suri Pool Time
Tom and Katie shared a tender moment this weekend at the pool taking a moment out for a cute kiss and cuddle. Awe!
Later, Suri was showing off her improving swimming skills for her mom her gave her a high five for her excellent underwater diving.
Katie wore a black bikini that showed off her slim figure while the ever fashionable Suri opted for a fun pink two piece.