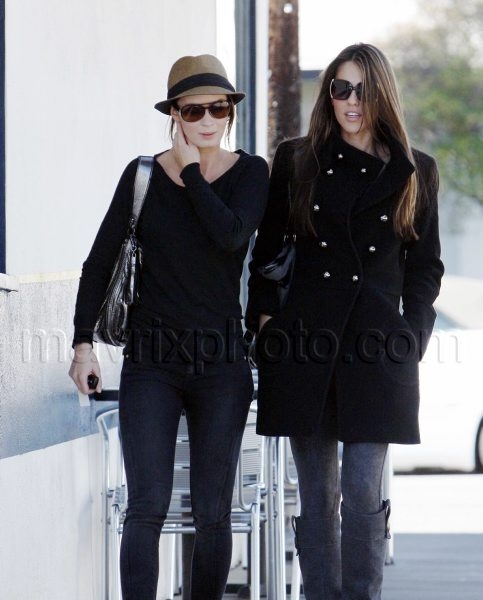 Emily Blunt Must've Been in a Black Mood
Emily Blunt had lunch yesterday at the same West Hollywood hotspot that Rebecca Gayheart did, and she opted for a pretty dark outfit. I know that black is supposed to be a slimming color and everything, but does she look tiny or what? I just want to put her in my pocket or something.
In semi-related news, I WANT her friend's grey boots — those might be my favorite pair I've seen all season.