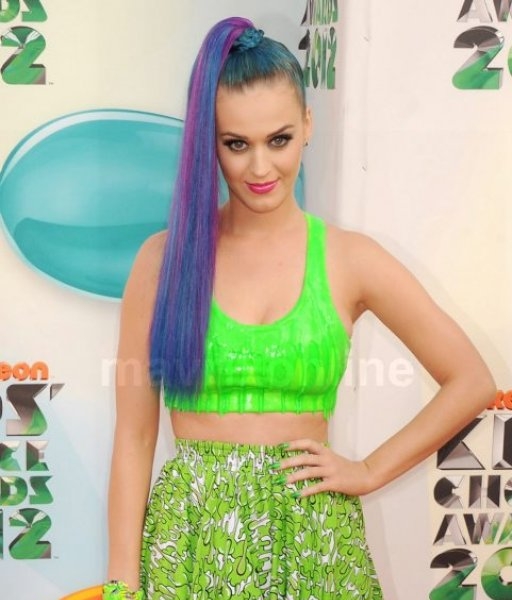 Katy Perry's Slime Inspired Outfit Perfect For 2012 Nickelodeon Kids Choice Awards Orange Carpet Arrivals
Single and sexy Katy Perry graced the orange carpet of the 2012 Nickelodeon Kids' Choice Awards in a slime green two piece outfit held at the USC Galen Center in Los Angeles.
The pop star continues to set a quirky but sexy precedent for her out of this world red carpet style, which highlights her unique sense of style in comparison to other women in her field.
Later on, during the ceremony Katy Perry flew down a zipline onto the stage where she performed her new single "Part Of Me" in a futuristic warrior princess outfit.
It's always exciting to see Katy's onstage and red carpet fashion choices and how they reflect each individual event!