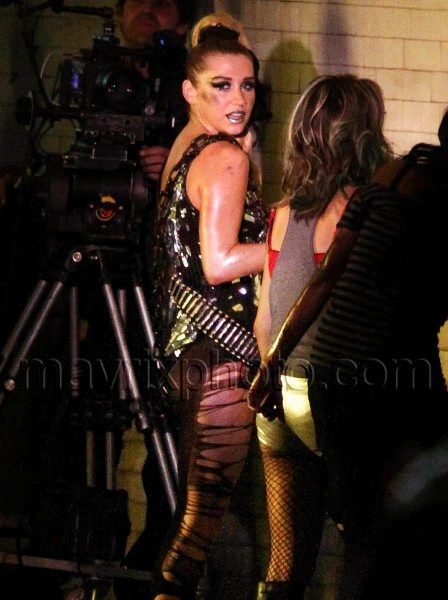 Ke$ha's Sexy Video Shoot
Ke$ha dons a sexy black cutaway bodysuit to film a scene for her new music video "We Are Who We Are" in downtown LA.
The video was shot overnight in a colorfully illuminated tunnel with the Electropop songstress seductively dancing in front of the camera.
Can't wait to see the whole thing!