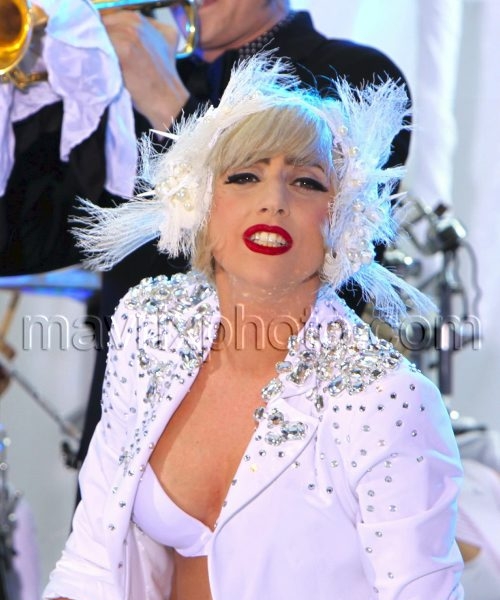 Lady Gaga Today Show Performance
As the sweltering summer heat continues in New York, Lady Gaga heated up Rockefeller Plaza even more with a live performance on NBC's "Today" show.
Wearing two different outfits, one white featuring a bra with jeweled crosses and a feathered hairpiece, and the other, a black suit and lace bra reminiscent of Madonna, she put on quite a show in typical Gaga style.
Even rain couldn't stop the superstar! As heavy intermittent rain fell during her performances, Gaga kept the show moving and a soaked crowd of nearly 18,000 loved every minute.
Go, Gaga, Go!