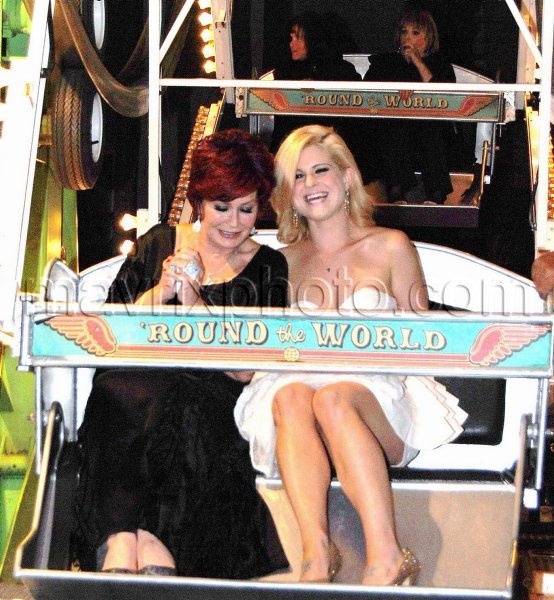 Kelly and Sharon Osbourne Fair Fun
Mother daughter duo Sharon and Kelly Osbourne had a riot last night at The Brent Shapiro Foundation for Alcohol and Drug Awareness 'Summer Spectacular' in Beverly Hills.
The event, which honored the svelte looking Kelly, saw the Osbourne ladies take to a fun Ferris wheel where the two giggled and laughed.
Lovely Ladies!!