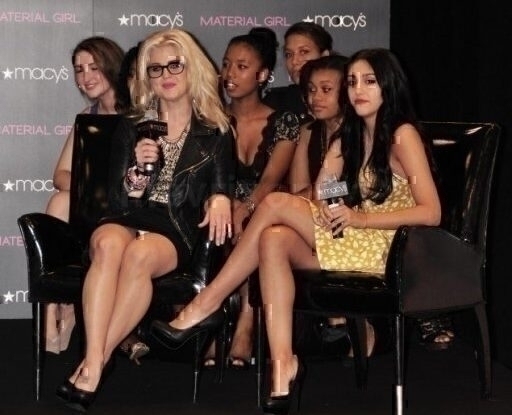 Kelly Osbourne And Lourdes Leon Celebrate Material Girl's First Anniversary
Being pop and rock royalty can afford you certain privileges that most common people never would imagine. Just ask Kelly Osbourne and Lourdes Leon who together celebrated fashion at the first anniversary of Material Girl clothing line at Macy's Herald Square in New York City last night.
Material Girl, which is run by Lourdes and her Material Mom, Madonna chose Kelly Osbourne as the face for the line last year.
It looks like it's a match made in heaven for all parties as Lourdes and Kelly look adorable sharing duties hosting the gala.
Perhaps it's their background or maybe just their bright lipstick choices but I think these two will working together for a while. Don't you agree?