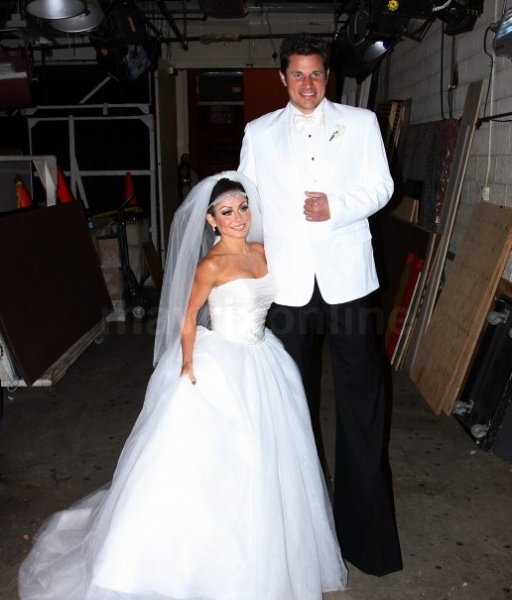 Kelly Ripa & Nick Lachey Get In The Costume Spirit On Halloween
Regis & Kelly host Kelly Ripa and Regis replacement Nick Lachey got into the holiday spirit donning some creative costumes on the live broadcast of "Kelly & Regis".
Lachey was filling in for Regis Philbin as a guest co-host on the show but really got into the festivities even dressing up as Charlie Sheen & Kris Kumphries, Kim Kardashian's soon-to-be ex-husband.
Ripa was also in on the Kardashian joke, dressing up as the former pint sized bride for Halloween.
The two used some of the best representations of pop culture today as their costumes, but I still have to wonder, would Regis have done it differently?