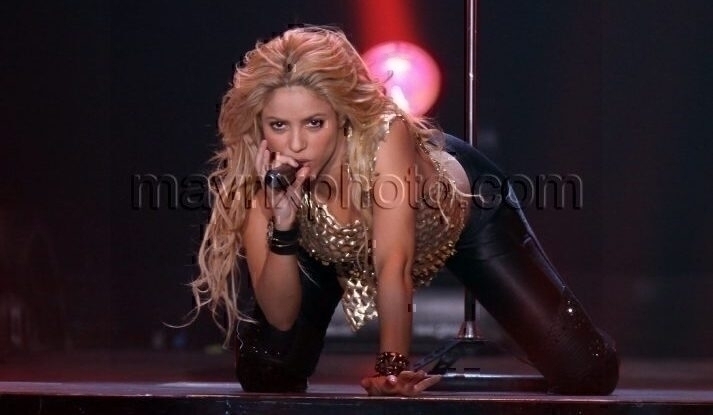 Shake It With Shakira
Shakira heats up the freezing Irish temperatures with sexy dances for her fans in Belfast.
And what man would give up the chance to shake it with the lovely Shakira? Apparently Scotsman David Donnelly! I just read the sweetest story that Dave has passed on an opportunity to dance on stage with Shakira in order to give the gift to his girlfriend.
His girlfriend, Emma Gaffney, who is apparently a huge fan is now the lucky recipient of the prize that David won. So how come David isn't dancing himself? "I think we would have fallen out if I'd kept the prize. And I can't dance to save myself."
Someone's going to be at the head of Santa's good list this year!