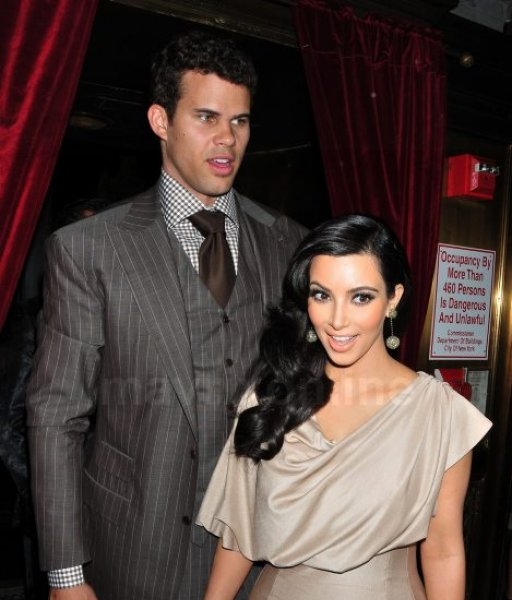 Kim Kardashian is Still Celebrating Her Wedding
As you probably know if you watch E! News, Kim Kardashian and Kris Humphries were married in California on August 20th. The honeymooon's come and gone, but they're not done celebrating just yet — or at least, they weren't as of last night when they had another wedding reception at Capital in NYC.
I can't tell you a whole lot about it, other than having more than 458 guests present would've been dangerous and unlawful, but I can tell you that Kim and Kris both have a great sense of style…or maybe she's just dressing him now? Either way, it's working and they should keep it up.