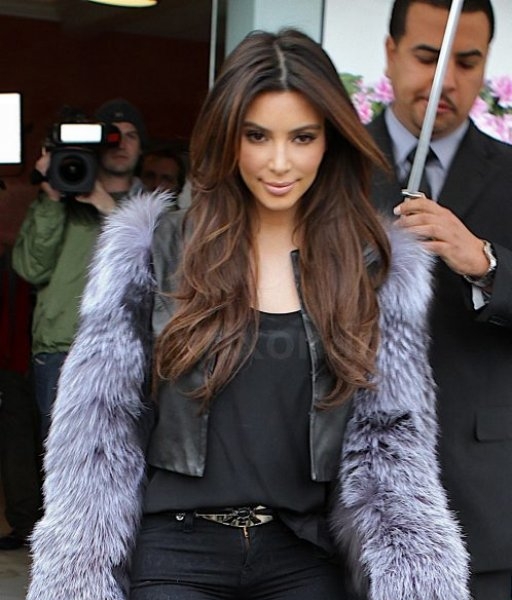 Kim & Kourney Kardashians Highlight Fashion To Help You Keep Up With Their Family
Reality TV royalty, Kim and Kourtney Kardashian were spotted while filming segments for their reality show, "Keeping Up With The Kardashians" around Los Angeles.
The fashionably favorite Kardashian sisters were spotted looking fresh and chic in ensembles that could have been pulled right off the runways from the recent New York Fashion Week.
Kim kept things serious in tight black cigarette jeans, a loose black blouse, a leather vest all tied together with a lavender fur bolero that shed and got all over her jeans.
Momma to be, Kourtney, on the other hand managed to look simple and sophisticated in a bright red cape, as though she were summoning the style spirit of Little Red Ridinghood but pulling the entire look together with light blue jeans and knee high boots.
The Kardashian sisters always look stunning in public, regardless if they're filming for one of their reality shows or just running errands, bravo to the dynamic duo.