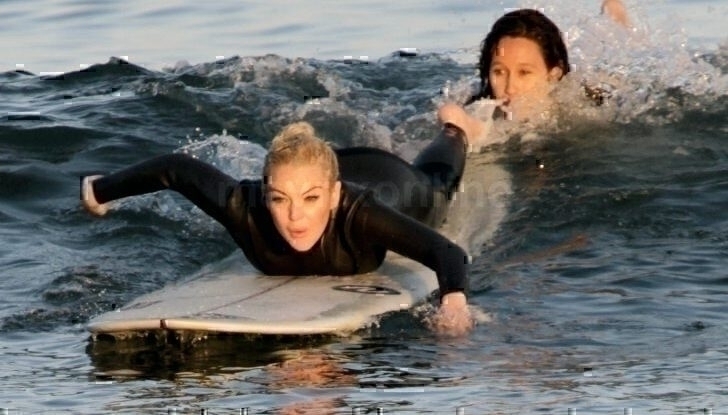 Who Knew Lindsay Lohan Could Surf?
Lindsay Lohan went surfing in Malibu with friends yesterday, although it doesn't look like she really got up on the board too much. Not that I'm one to talk, I have the coordination and agility of a drunk sloth and surfing's deceivingly difficult.
All things considered, she looked better and healthier than she's appeared in a while — and it's nice to see her outside of the courtroom or in her condo while under house arrest.