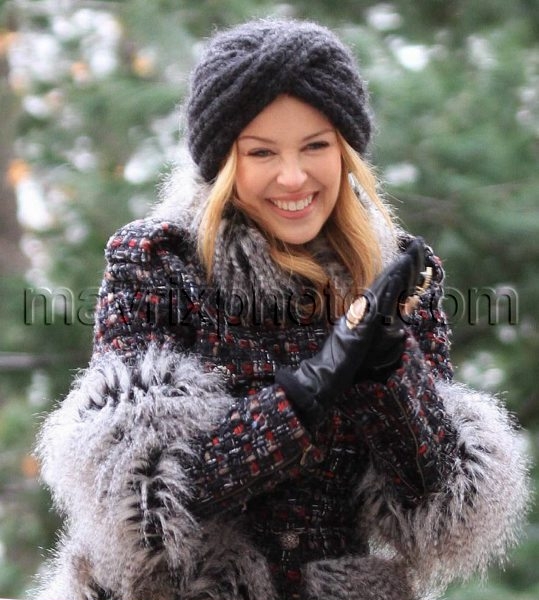 Kylie Minogue Macy's Parade
Thank goodness for that warm smile Kylie!
With temperatures almost reaching a freezing point hopefully crowds at the 84th annual Macy's Thanksgiving Day Parade were as bundled up as pop singer Kylie Minogue.
From her float Kylie looked to be having a great time while looking great too, decked out in a fuzzy jacket, wool hat and large rings over her leather gloves.
'I've never been on a float! Let me tell you, I'm so excited, my voice has gone up an octave!' Kylie recently said, adding, 'I'm hoping to get a kind offer from someone to share a Thanksgiving dinner.'
Let's hope that after her performance at the parade Kylie gets that offer!