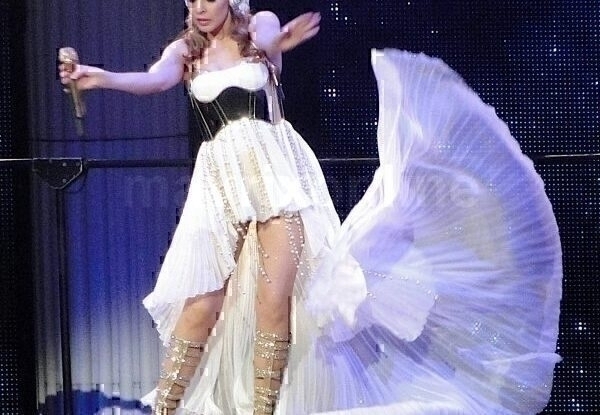 Kylie Minogue's Aphrodite Tour
Kylie Minogue brought her spectacular Aphrodite Tour to the Hollywood Bowl last night. The singer went through several costume changes including a flowing white dress, a black feathered skirt and a gold mini-dress with matching boots.
Kylie's ex-boyfriend Olivier Martinez was in the audience with his new girlfriend Halle Berry.