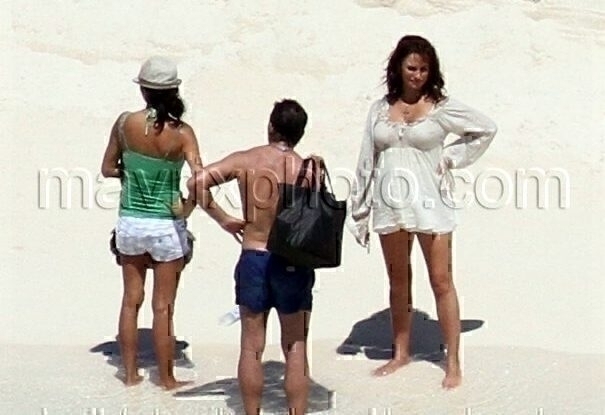 Penelope's Blooming Beautiful!
Penelope Cruz is officially pregnant and we have the first exclusive photos of her baby bump for you to see! The 36 year old Spanish beauty who wed Javier Bardem in the Bahamas in July, is four and a half months along according to a press release from her agent Antonio Rubial.
This past weekend, barefoot Cruz was on a deserted island beach during filming for the upcoming Disney sequel 'Pirates of the Caribbean: On Stranger Tides' with Johnny Depp and even the flowing outfits she wore couldn't disguise her growing belly. Pregnancy appears to agree with the actress as she looked absolutely beautiful.
In this fourth 'Pirates' installment, Captain Jack Sparrow (Depp) crosses paths with Angelica, a woman from his past (Cruz), and he's not sure if it's love, or if she's a ruthless con artist who's using him to find the fabled Fountain of Youth. When she forces him aboard the Queen Anne's Revenge, the ship of the formidable pirate Blackbeard (Ian McShane), Jack finds himself on an unexpected adventure in which he doesn't know who to fear more: Blackbeard or the woman from his past. This will be the first Pirates of the Caribbean film to be released in 3-D and Jerry Bruckheimer's second 3-D film, following the 2009 film G-Force.
Congrats to the happy couple!!!!