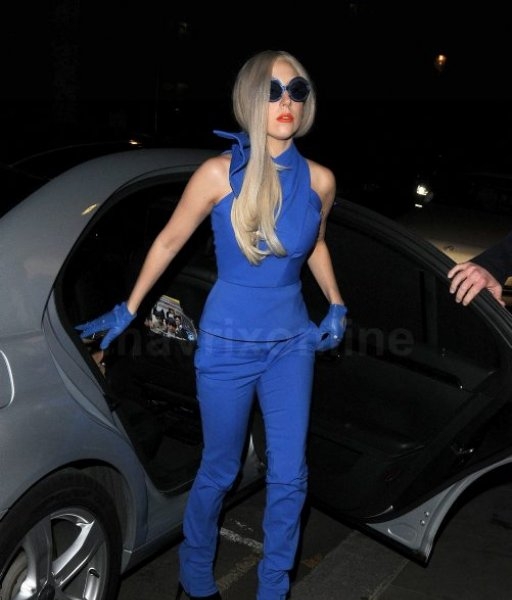 Lady Gaga Arrives At London Restaurant As A Blue Lady
Dressed all in blue, from her head to her toes, Lady Gaga arrived at a London Restaurant looking refreshed after a dramatic performance on the UK version of "X-Factor."
Gaga perfectly matched her couture blue top and pants with blue gloves and sunglasses in the exact same shade and matched that all with sky high patent leather black platform heels.
The pint sized singer was standing proud after she debuts her performance of "Marry The Night" on the "X-Factor." However, after her performance, the elimination round seemed to strike a chord with the singer, as she ran out on stage to hug the contestant getting axed from the competition.
No matter how over-the-top her performances might be, Lady Gaga consistently proves that she's one of the most down to Earth, awesome people in show business.