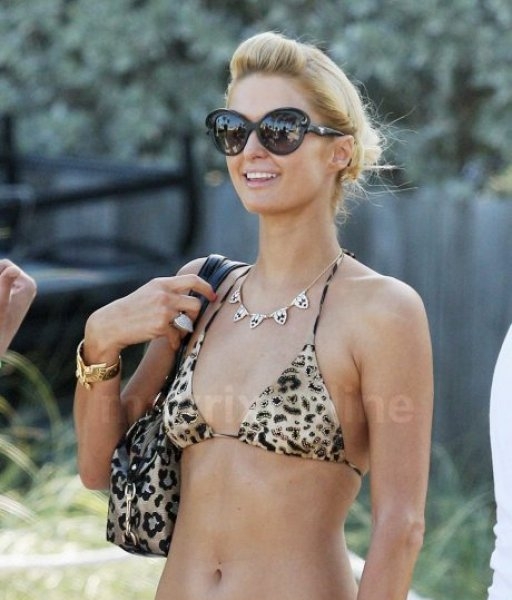 Miami Music Week Is A Jungle For Paris Hilton
Heiress and entrepreneur Paris Hilton expresses her inner animal while lounging around South Beach with her boyfriend during Miami Music Week.
During some downtime from her many engagements Hilton relaxes outside her South Beach hotel wearing a sexy leopard print bikini top, long black skirt, large dark shades, chunky jewelry and a leopard print PH Purse from her brand new collection.
The 31-year-old is rumored to be dating internationally famous producer DJ Afrojack and is currently in Miami to support him during various DJing gigs during Miami Music Week.
Afrojack has been working with Hilton on her sophomore album, which features collaborations with pop music giants LMFAO & Flo Rida.