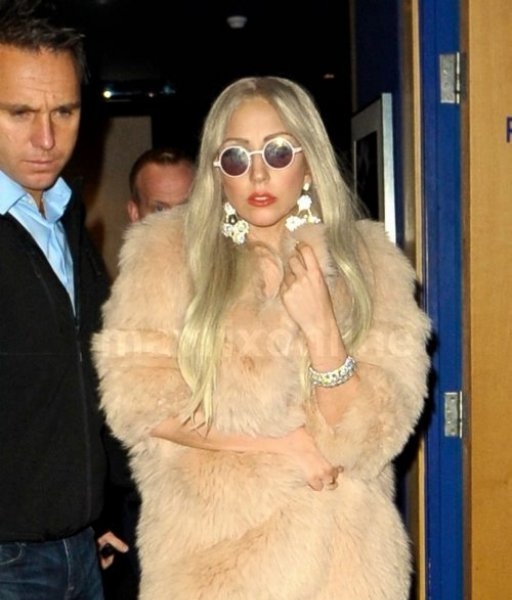 Lady Gaga Classes It Up Leaving A Soho Screening Room
Lady Gaga might be one of the most influential musicians in the world, but it's her exceedingly bizarre outfit choices that keep people talking.
Rather than sport a meat dress, a tin can or any one of her hyper crazy getups, she kept things simple in a cream fur coat, long blonde hair, fishnets and a pair of small circular sunglasses.
All this, on the heels of her performance at the F1 Rocks Party for the post Indian Grand Prix ceremony held in New Delhi, India.
With a character like Lady Gaga it is always hard to guess what they'll do next and after some of her stunts, it's just fun to watch her unravel them for fans and critics alike.