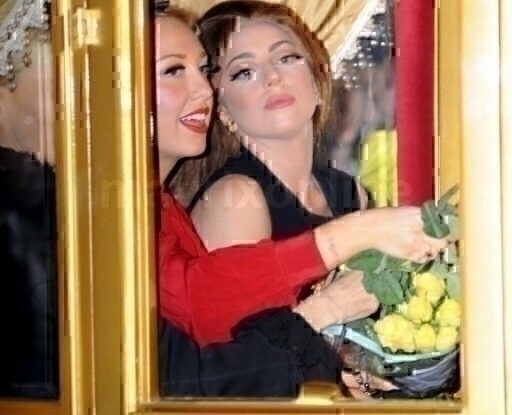 Lady Gaga Fame Perfume Launch London
Lady Gaga makes a grand arrival on a gold carriage pulled by black horses for the launch of her new perfume 'Fame by Lady Gaga' at Harrods department store in London.
Wearing a classic black floor length dress as opposed to her usual outlandish style, Gaga gave the look a unique twist by wearing claw like finger jewelry with matching bracelets.
Lady Gaga appeared to be in good spirits as she posed for pictures and blew kisses to her fans.