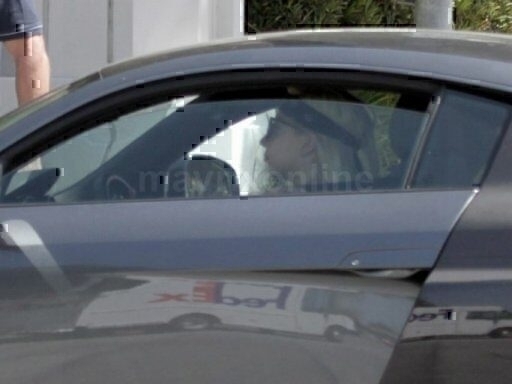 Lady Gaga Has A Poker Face In New $200K R8 GT Audi Sportscar
"You & I" singer Lady Gaga shows off what being one of the most famous people in the world will get you while driving around her brand new $200,000 R8 GT Audi sports car around Culver City.
Mother Monster drove around Los Angeles in the most expensive Audi production car ever made, keeping things rock and roll with a black bandana tied around her long blonde tresses and wearing racing gloves.
Perhaps she's spending a bit of her downtime in Los Angeles before she kicks off her 'Born This Way Ball' World Tour later this month.
The 110-date tour will start with a show in South Korea where she will treat her fans to all the hits from her number one album and then move onto dates in Asia, New Zealand, Australia & eventually Europe. It looks like Gaga is going to have a very busy summer.