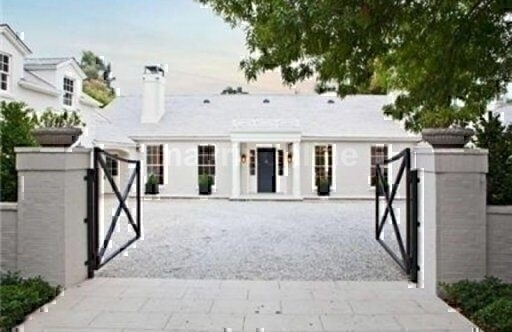 Paltrow & Martin Buying New LA Mansion
Gwenyth Paltrow and her musician hubby Chris Martin are buying a new LA pad. According to reports, they have chosen this beautiful Kentucky style equestrian estate to call home and are currently in escrow for close the asking price, which is a mere $10.45 million.
So what does that kind of money get you? 6 bedrooms, 7 bathrooms, parklike grounds but NO swimming pool! There is however room for your horse, which is quite funny as Paltrow we hear doesn't even like them! She did an interview a couple of years back for Vogue magazine in which she is supposed to have said she doesn't really have anything to do with horses and doesn't like them much.
So based on that, this is rather an odd purchase you may think? Turns out no! Seems that some apples do fall far from the tree. Her daughter Apple, actually loves horses, is a great rider and has won many ribbons in competitions. So, no guessing whose horse is going to stabled in the garden!