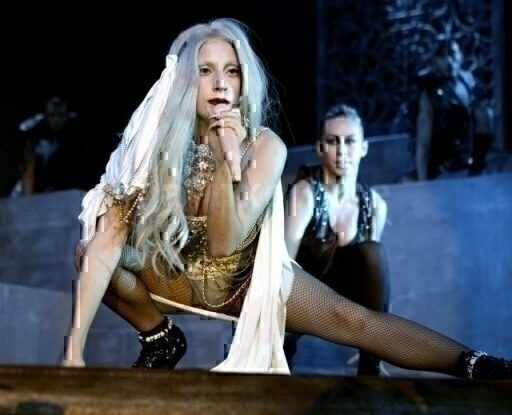 Lady Gaga Uses Wacky Microphone While Performing At The F1 Rocks Party
Lady Gaga wowed concertgoers while performing at the F1 Rocks Party for the post Indian Grand Prix ceremony in New Delhi, India.
This was the debut of India's involvement with the Grand Prix and to celebrate they had a concert which was headlined by Mother Monster herself.
Gaga wore a flesh-toned outfit that was reminiscent of a flapper style dress with beading and pearls adorning it.
However, it wasn't Lady Gaga's outfit that was subject of the great debate of her performance but the microphone she used, people are saying it was intentionally fashioned to look like a phallic symbol.
Regardless, Gaga put on a fantastic show, proving once again why she's the most in demand performer of the 21st Century.