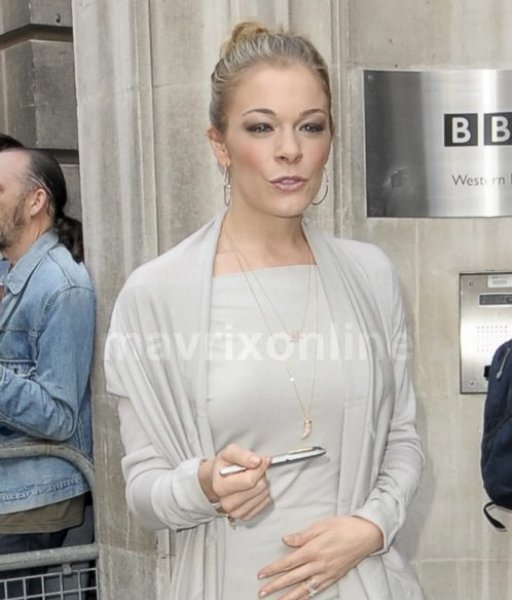 LeAnn Rimes Heads To London To Promote Ladies & Gentlemen On BBC Radio 2
LeAnn Rimes looks ravishing in a neutral colored ensemble exiting BBC Radio 2 in London earlier today.
The country singer is currently across the pond promoting her new album Ladies & Gentlemen which is part of her European promotional tour.
Whist there, Rimes explained that the album is comprised of songs originally intended for male vocalists or written by men, thereby making herself the lady part of the Ladies & Gentlemen album title.
Check out the music video for her single "Swinging" to get a feel for the album.