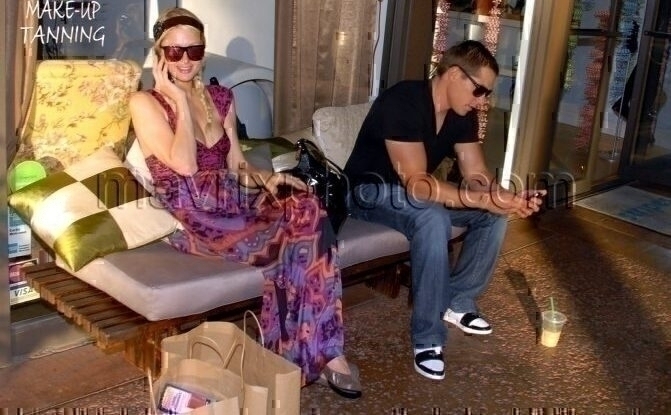 Life Is Never Simple
Just days after waking up to knife-wielding burglars in her home, Paris Hilton has yet more drama in her life!
After a coffee run, Paris and her beau, Cy Waits, headed to her car only to discover that her friend had accidentally locked the keys …..and one of Paris' beloved pooches….. in the truck!
Fortunately, it was running so the air conditioning kept the little dog comfortable while Paris called for assistance. A tow truck soon came to the rescue and jimmied the door open freeing the pup.
After the burglary incident in Paris' home earlier this week, it's reported that Cy told police that the couple heard loud noises in the home and he grabbed his gun before heading down to check out the situation. Once downstairs, he claims he spotted the alleged robber, Nathan Parada, peering through a window and carrying two knives. After spotting Parada, Cy went outside immediately with his weapon drawn, ordered him to drop the knives and then to lay on his stomach. Cy then kept his gun pointed at the suspect until the police arrived shortly afterwards.
As I say, life is never simple!