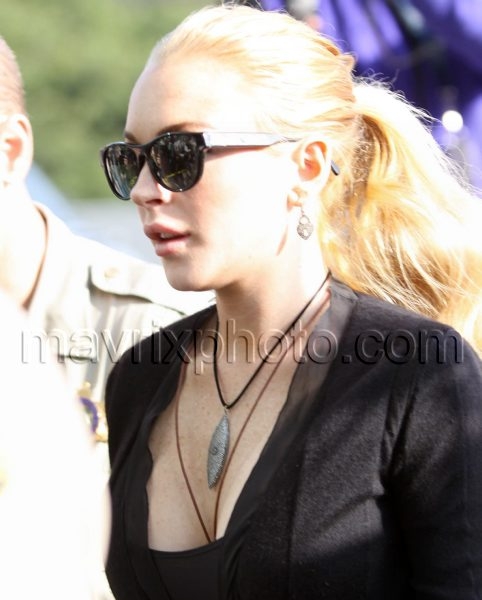 Lilo Arrives at Court
Lindsay Lohan briskly walked past the waiting crowd outside a Los Angeles courthouse this morning wearing very fashionable white high-waist trousers with a low-cut black top and platform stilettos.
In her second court appearance this month, stemming from allegations that she stole a $2500 necklace from a Venice, California boutique, it was hard to tell if Lindsay was feeling confident or not.
According to reports the blonde actress has reportedly, 'pleaded not guilty, but her attorney has indicated that she may accept a plea deal' in the case of grand theft.