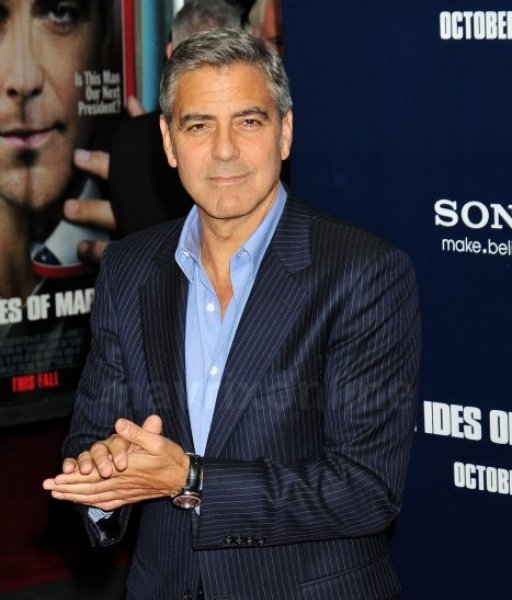 George Clooney, Evan Rachel Wood Praise Ides Of March At New York City Premiere
Actor & Director George Clooney strolled onto the red carpet for the New York premiere of his new film "Ides Of March" at the Ziegfeld Theater.
The film also stars heavy hitters Marisa Tomei, Ryan Gossling & Evan Rachel Wood, who channeled old Hollywood glamor by wearing a trench coat inspired leather dress from Gucci's fall 2011 line.
When questioned about any political aspirations he might have that would mirror his character in Ides Of March, Hollywood's most handsome leading man explained that he'd never be a good fit in politics because he is incapable of making the sort of compromises that it takes to get elected.
I imagine the first of those compromises would be putting his playboy lifestyle to rest and why would he want to do what, he's already got everything?
Check out the Ides Of March trailer: