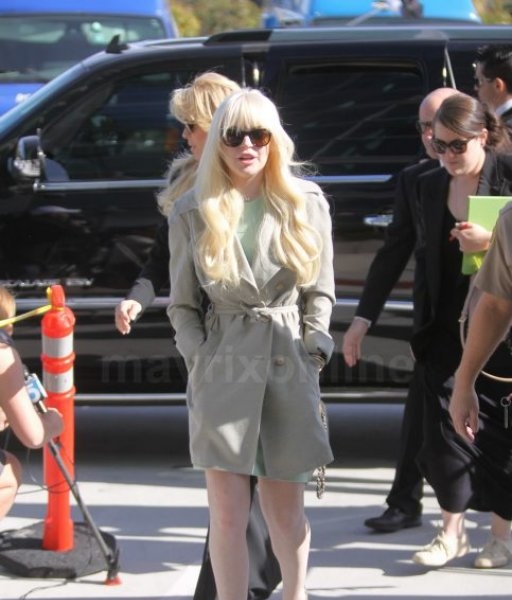 Lindsay Lohan Impressed Judge Stephanie Saunter With Strides Towards Recovery
Actress Lindsay Lohan continues to be serious about her recovery, which she proved to Judge Stephanie Saunter during her probation progress report hearing this morning.
Wearing a cream overcoat that concealed a sea foam green simple shift dress Lohan kept her overall look professional and classic, helping to indicate that she's serious about her life and recovery.
Judge Saunter congratulated Lohan on the strides she's made towards accomplishing the terms of her probation leaving the judge to say, "You're in the home stretch!" She then goes on to tell Lohan, "You seem to be getting your life back on track."
Lohan has one final court hearing regarding her probation progress set for March 29th where she'll have to have the final 14 days of community service at the L.A. County morgue, and 5 more therapy sessions completed.