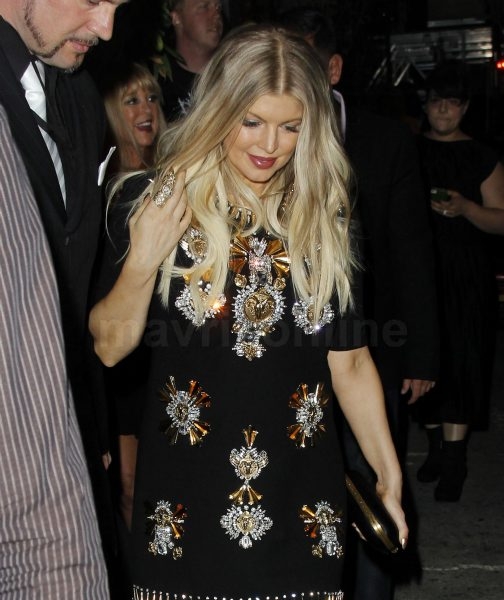 Logo's NewNowNext Awards 2013
Pregnant Fergie along with Selena Gomez, Ke$ha, Kylie Minogue and a shirtless Perez Hilton made attended Logo's NewNowNext Awards 2013 which was held at The Fonda Theatre in Hollywood.
Fergie showed off her growing baby bump in a black ornate mini-dress with black high heels and black purse.
Selena wore a black patterned top with black pants and black high heels.
Ke$ha, who arrived barefoot, wore a pale blue dress with a waistline bow. Ke$ha took time to sign autographs for awaiting fans.
Kylie Minogue looked gorgeous in an off shoulder black dress as she was seen signing autographs.
Making a stunning arrival was Perez Hilton who showed off his very toned body in a mesh like covering which left nothing to the imagination as he might as well showed up shirtless.