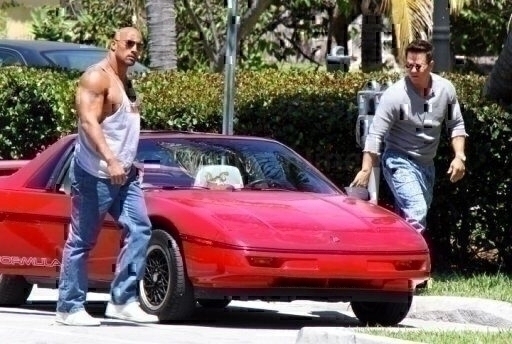 Mark Wahlberg & Dwayne Johnson Get Pumped On The Set Of 'No Pain No Gain'
Hollywood super stars Mark Wahlberg & Dwayne "The Rock" Johnson hammed it up on the set of their new film 'No Pain No Gain' while filming in Miami.
The super buff dynamic duo piled into a vintage Pontiac Fiero where Johnson was caught laughing over the fact that their giant frames could barely fit into the car.
Later, Johnson put his fantastic physique on display for nearby photographers, making poses for the world class body that brought him into the lime light.