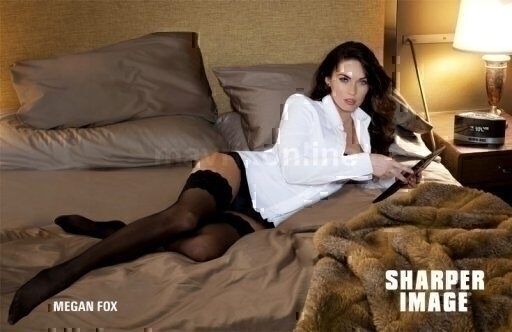 Megan Fox Gives New Edge To Shaper Image As Spokeswoman
Vulpine Transformers actress Megan Fox is using her sex appeal to sell more than just clothes as she's just signed onto become the face of electronic distributor Sharper Image.
Sharper Image, best known for its innovative, tech-related products and gadgets is edging in towards younger consumers with a series of young and sexy ads starring the actress, the first of which, was launched earlier today.
In addition to the newly instated ad campaign, Sharper Image is also releasing a new and updated website to align itself with it's fresh new spokesperson.