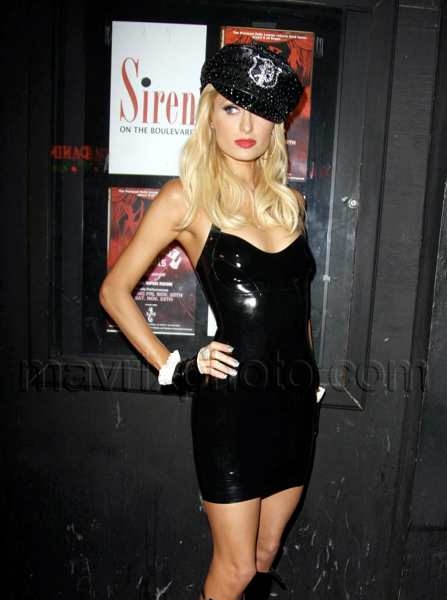 Oh Hi, Paris
Surprisingly, this is one of my all-time favorite shots of Paris Hilton. I feel like I'm practically getting in the car with her. I'm obviously not, but if I were I'd tell her to move that shaggy brown sombrero thing and her ginormous pink purse…does she really need all of that crap in her front seat? Where the hell am I supposed to fit?
Anyway, Paris and Nicky Hilton went out to dinner at Mr. Chow last night. The two arrived and left separately, which sucks because that means there aren't any pictures of the sisters together. Lame.
As you've probably heard, Paris and Benji Madden have officially broken up. Her rep recently confirmed the split to Us Weekly (I'm guessing she didn't have my number to call and tell me personally?). I'm not too sad for poor Paris just yet, though. BlindGossip recently ran this interesting little blind item, which most people seem to think is about Ms. Hilton. I'm not a fan of getting sued, so I can't say one way or another (not that I really know anyway)…I'll leave it up to you to decide!