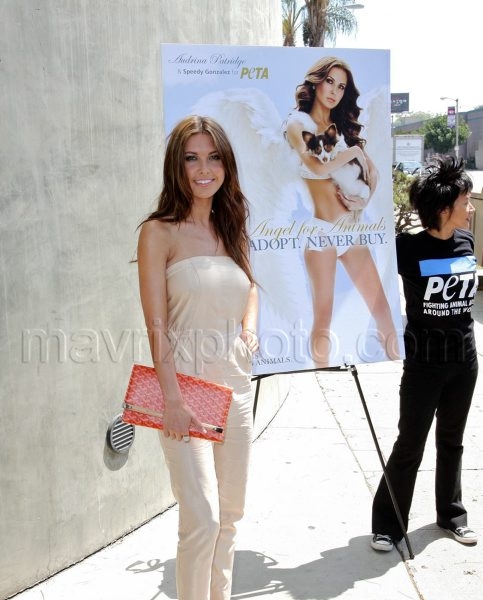 Audrina Patridge (doesn't get) Naked for PETA
Audrina Patridge is the latest spokesperson for PETA, and she's wearing clothes! WTF, PETA?! You'll get Khloe Kardashian naked, but not Audrina? Disappointing.
Also, where the hell is the real star? You know who I'm talking about…Dan Matthews! I love that guy. That silver-haired slice of man is a big part of why I'm such an animal lover. Actually, I'd love animals anyway. But he certainly doesn't hurt the cause!
Still, it's good thing to bring awareness to and I'm glad to see Audrina behind it. The next time you go to get a new dog, make sure it's a pound puppy!