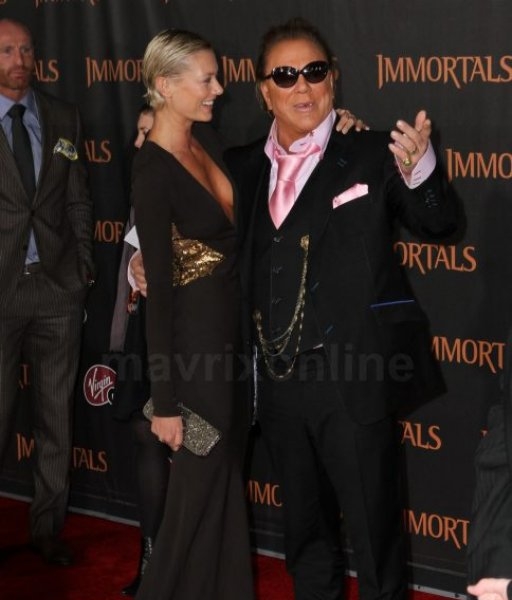 Mickey Rourke Steals The Show At The Immortals Premiere
Actor Mickey Rourke knows a thing or two about being the center of attention and he put that knowledge to good work while working the red carpet at the Los Angeles premiere of The Immortals.
Rourke, who was recently graced with a star on the Hollywood Walk of Fame, posed with his girlfriend Anastassija Makarenko before sauntering along to steal the spotlight.
He wore black cat-eyed sunglasses with a black three-piece suit, pink dress shirt and matching pink silk tie because everyone knows a real man wears pink.
Additionally, actresses Isabel Lucas and Freida Pinto wowed in white while posing for photos. Luckily, they opted not to wear pink and have Rourke steal the spotlight from them.