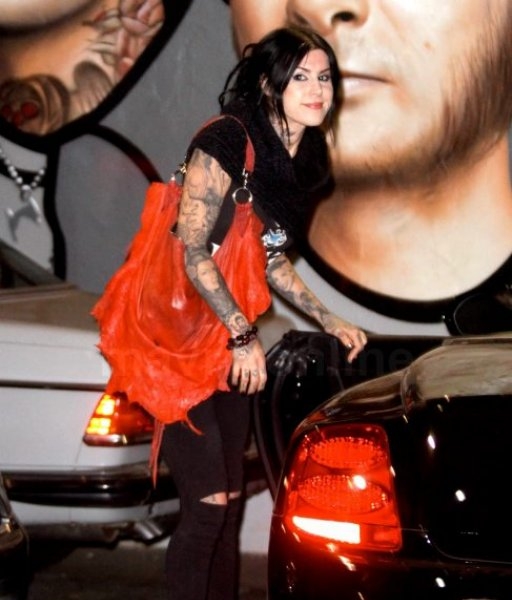 Kat Von D Lives The Single Life With No Man & No TV Show
Kat Von D's on again, off again relationship with bad boy boyfriend & biker Jesse James is apparently off again. As the two recently announced they were reunited, it appears that things have once again changed for the tattooed twosome.
The tattoo artist and reality TV personality, shown leaving "High Voltage Tattoo" announced on her Facebook Friday night, "I am not in a relationship and I apologize for all the 'back and forth' if it's caused any confusion."
And if I know anything it's when people announce they are single on Facebook that they are actually single because everything that gets said on Facebook is the truth, right?"
Perhaps, Kat's working on her next media venture instead of reuniting with Jesse James since her show "LA Ink" was canceled last month.