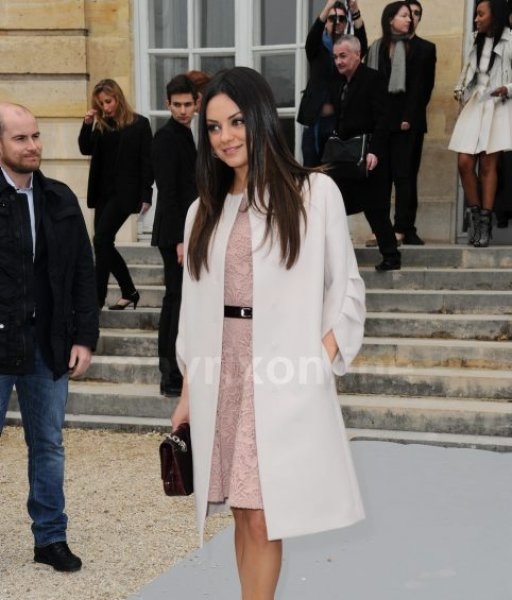 Mila Kunis, New Face Of Dior Handbags Attends Their Runway Show
Black Swan star and newly minted face of Dior Handbags, Mila Kunis, was treated to a front row seat at the fashion house's 2012 fall/winter runway show during Paris Fashion Week.
Kunis arrived to the show wearing an elegant lace flesh-toned dress with a black belt, which she covered with a cream overcoat and paired with nude heels.
Kunis enjoyed her new status as the latest face of Dior by sitting next to Dior CEO Sidney Toledano and his wife Katia during the womenswear runway show.
Paris Fashion Week began on February 28th and has brought the biggest and brightest A-listers to see everything in fashion the city has to offer.