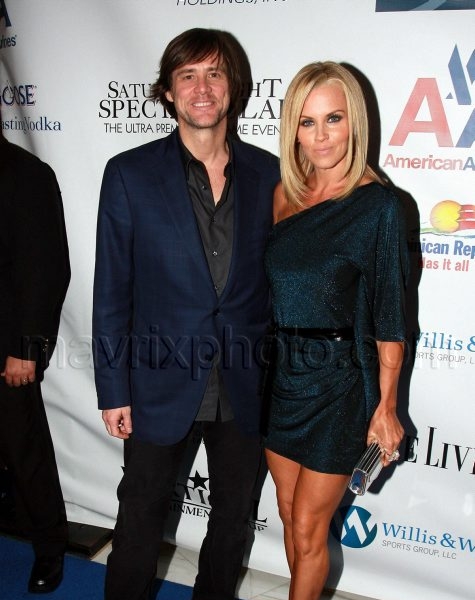 Snaps from the Saturday Night Spectacular
Jim Carrey and Jenny McCarthy co-hosted the "Saturday Night Spectacular" event at the Bank of America Tower in Miami, Florida, to benefit the Generation Rescue Foundation. Jim and Jenny are my absolute favorite Hollywood couple, and things like this just go to prove why they deserve everyone's admiration.
Tons of celebs were partying last night before the Super Bowl, but Jim and Jenny decided to donate their time to help out a good cause. How awesome is that?!