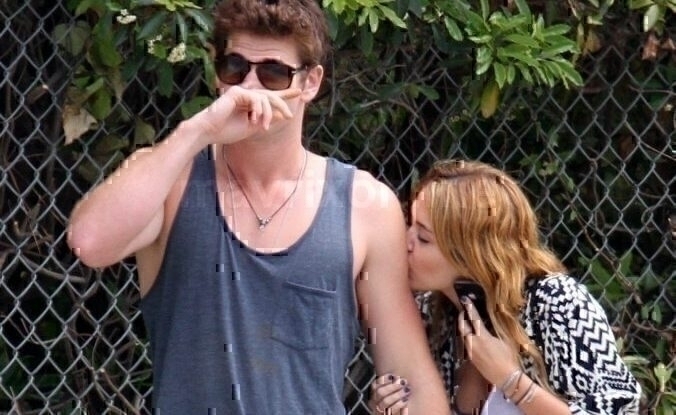 Miley Cyrus and Liam Sunday Stroll
With Miley a no show at the Teen Choice awards yesterday folks were asking where was she?
Well we caught up Miley whilst she was spending time with her sweetheart Liam Hemsworth. The lovebirds took a ride around town in a convertible sports car driven by Liam before stopping at a center devoted to Meditation. The lovey-dovey couple spent 30 minutes inside before walking out arm in arm and holding hands. Miley, wearing jean shorts and a low cut top, tenderly kissed Liam's arm before getting back into the car and zooming off !