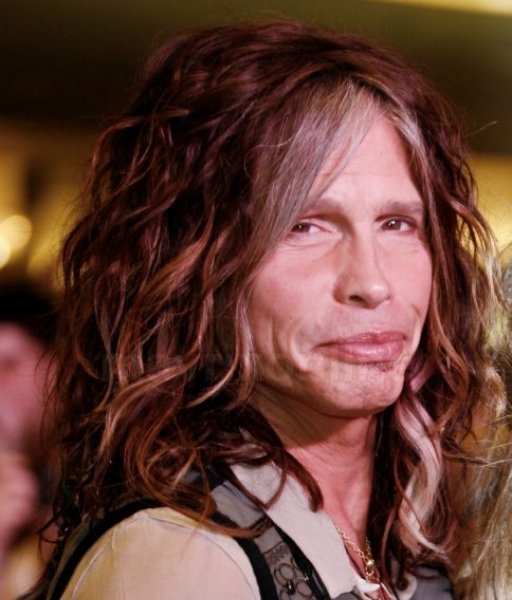 Steven Tyler & Andy Hilfiger Host Andrew Charles' Fashion Show In Los Angeles
Aerosmith rocker and American Idol judge Steven Tyler isn't busy enough these days between being the frontman for an iconic rock band and star of one of the most popular reality TV shows, as he also found time to co-host Andrew Charles' fashion show at the Macy's Sherman Oaks in Los Angeles.
Tyler co-hosted the show with Andy Hilfiger the man behind the rock & roll inspired Andrew Charles' fashion line and brother to fashion powerhouse Tommy Hilfiger.
Tyler and his daughter Chelsea Tyler strutted down the runway, posing for photos in some of Andrew Charles' latest frocks from the fashion house's current line.
We have to wonder, will Tyler be sporting these fancy, edgy outfits while on American Idol this week? You'll have to tune-in to find out!